Causeway Link Is Now Ready To Serve You Again
Since the operation of our cross-border bus services in 2003, we have been determined in improving our service to provide a quality service for all.
With the impact of the endemic Covid19 in the last quarter of 2019 worldwide, our service has been disrupted in March 2020 to support the government's effort to curve the spread of the pandemic.  It has been a challenging moment for the company to sustain our team during these difficult times.
On the 29th of November 2021, we have been given the chance to serve again our commuters with the implementation of the land Vaccinated Travel Lane (VTL). The first month has been very challenging as we worked tremendously to ensure that all successful bookings are accommodated despite those technical glitches that took place at that time.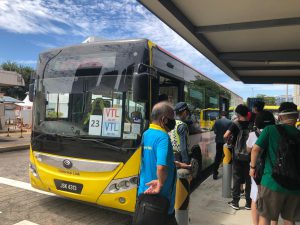 We are very thankful for this opportunity for us to serve our cross-border commuters after having been affected by lockdown either in Malaysia or Singapore.  With the first day of operation of our VTL, we were really touched by all those appreciative messages that we received from social media as well as from the media write-ups. Those kind words serve as a motivation to us to improve our service.
As we are still in the recovery stage, we were given the approval to operate our cross-border bus service by the 1st of May 2022 and with this announcement, we would also like to take this opportunity to inform our beloved passengers that we have made every effort to avoid fare increases, but the rising operational cost has made it impossible for us to sustain further.
We really hope for the kind understanding of our beloved commuters on this matter. We are looking forward to serving you soon.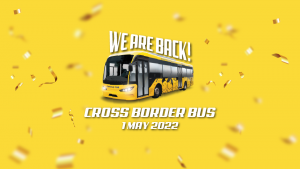 As a friendly reminder, effective June 1, 2022 our cross border busses will be transitioning to Cashless Payment. Passengers are encouraging to use ManjaLink Card to pay their bus fare. Rebates are also available for those using ManjaLink payments
Effective May 1, 2022, the below table shows our latest bus schedule and bus fare.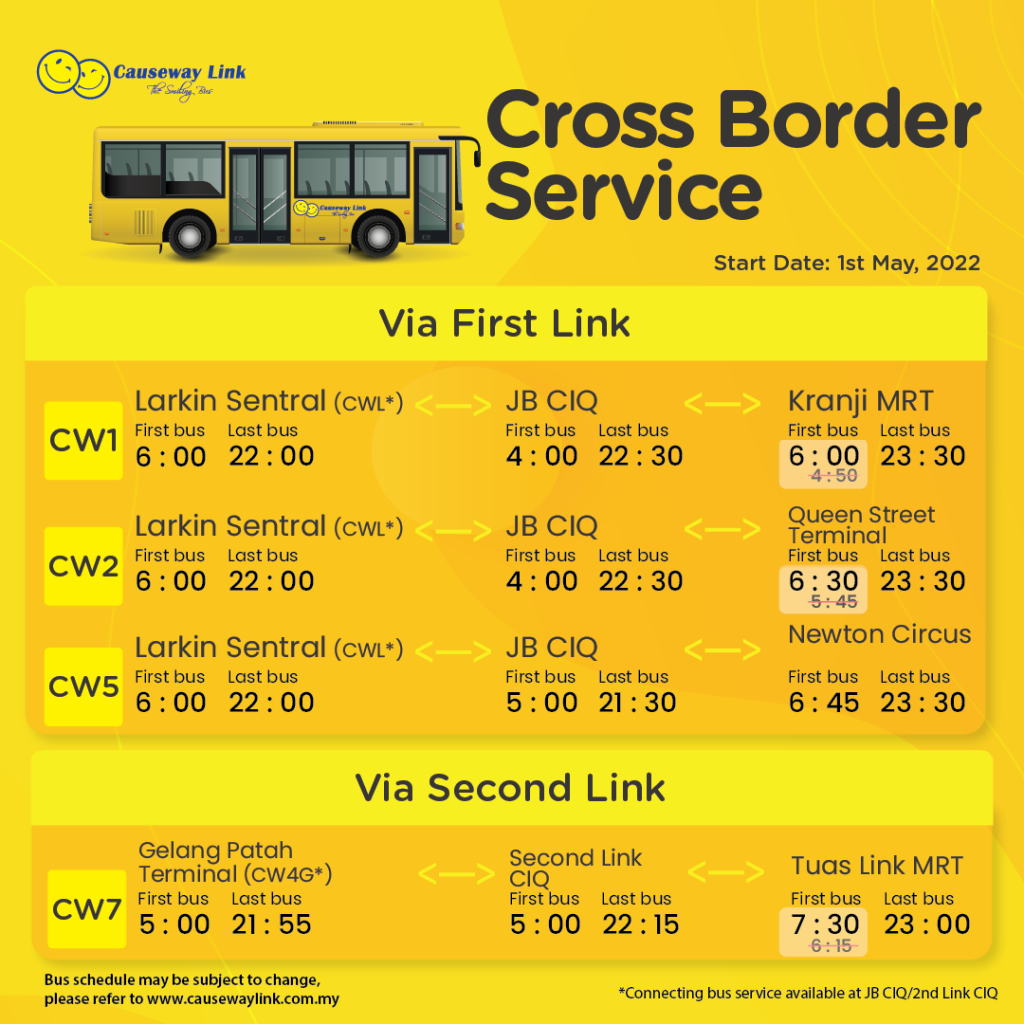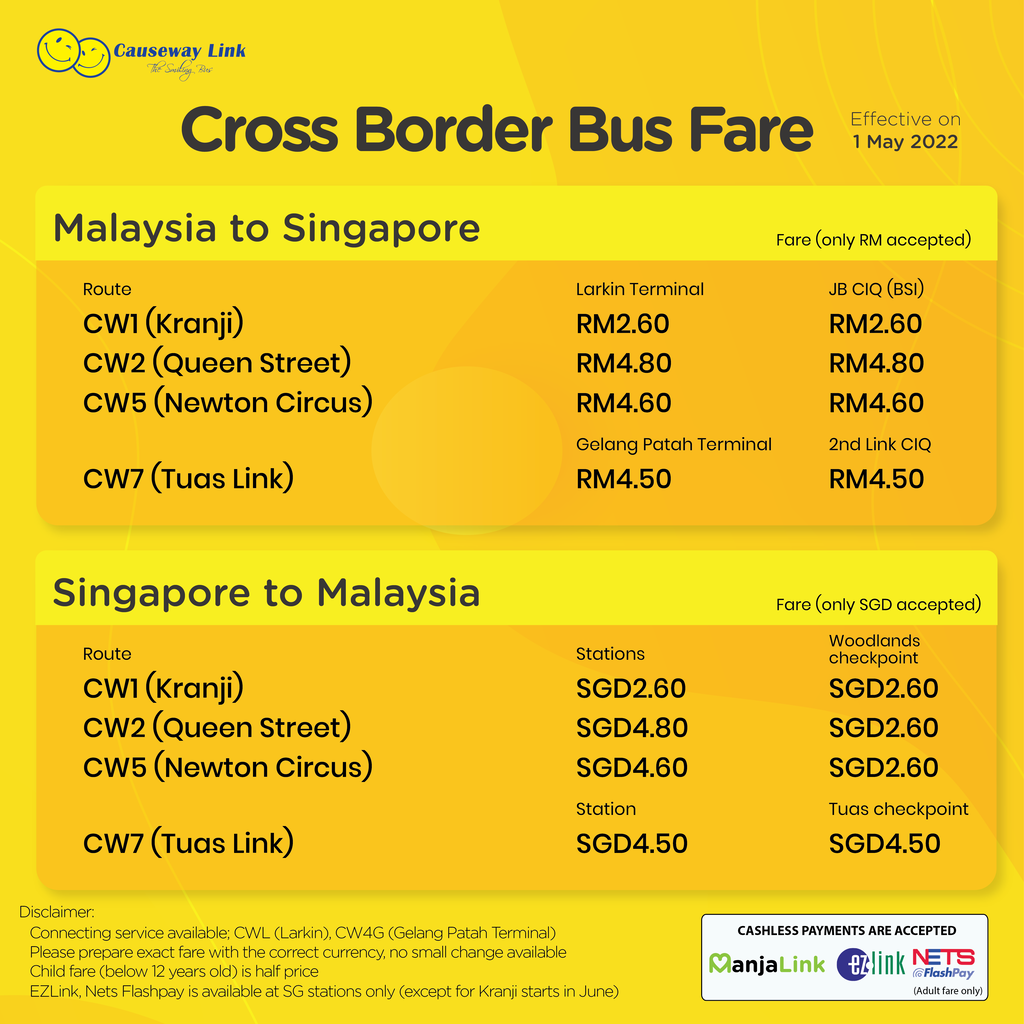 Furthermore, passengers are encouraged to download LUGO App to get the latest bus information of all our bus services. ManjaLink users can also top up their cards in this app.