Rent our bus for any occasion In Singapore or Malaysia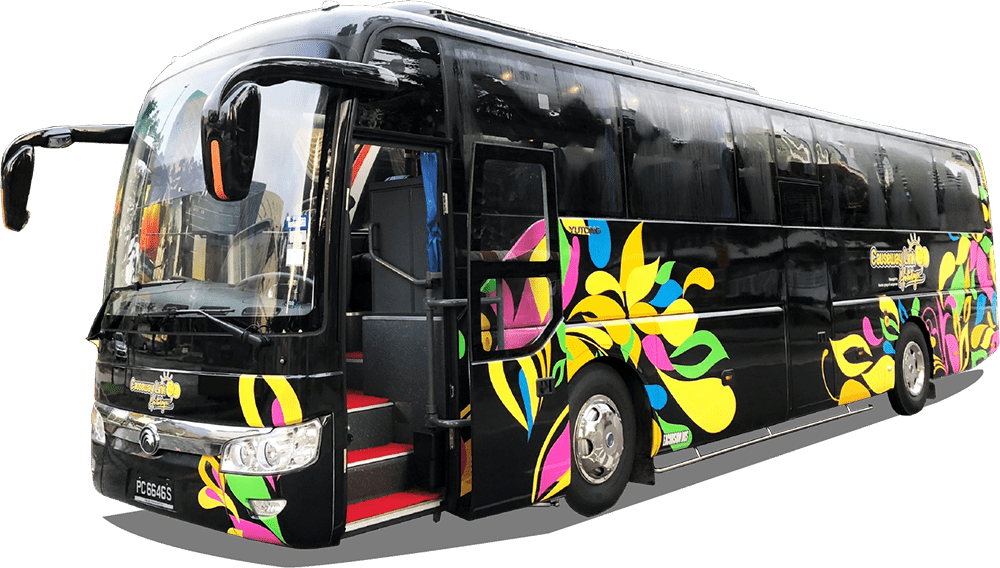 Being in the industry for 20 years, Causeway Link is a leading transportation brand and a trusted household name to many. We provide well sanitised, hassle-free, door-to-door transfers with a range of bus services to customise to your requirements. Together with our dedicated and knowledgeable team we strive to provide a service that exceeds our customer's expectation.
Looking for a bus charter specialist in Malaysia or Singapore that offers affordable, reliable and friendly service to hire for schools, organisations or private travel? Try engaging us in any of these bus chartering such as airport transfers, hotel transfers, sightseeing tours, shuttle services, escorted tours, day or weekend trips, corporate events, group outings, school trips, tradeshow, conferences, exhibitions, crew transportation, short term and long-term contracts bus hire and many more.
We work closely with our clients as we believe that personal touch, as well as flexibility, is important to accommodate their chartering needs.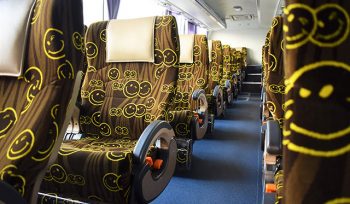 Comfortable adjustable seats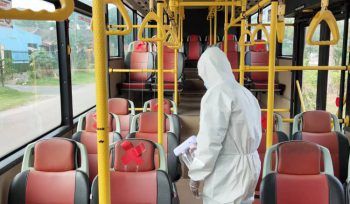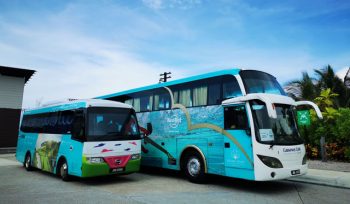 Various bus types from 17 to 44 seaters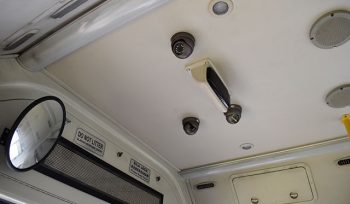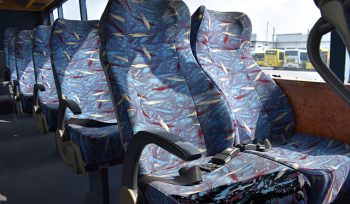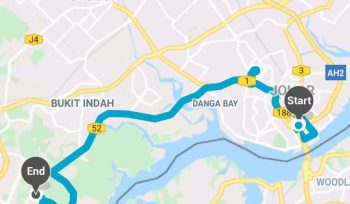 GPS live monitoring system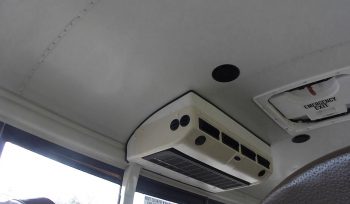 Why Causeway Link?

Cross Border Bus Chartering
Bus rental service in Singapore and Malaysia or even cross border is not a problem.

Bus Disinfection
We disinfect our bus every trip end to ensure the bus is clean and sanitized.

Fast Response
No worry for last minute booking. We accept booking latest by 24 hours.

Private bus with driver
Charter a private bus with a professional licensed driver upon booking.

Lower Price
Bus hire in Singapore price as low as SGD100 and in Malaysia as low as RM450.

Reliable Service
Leading transportation brand in Johor with over 16 years of experience. We have a reachable team to quickly accommodate your request.

Safety & comfort
Passenger's safety and comfort during the journey is our highest priority. A comfortable seat with good air-conditioning facilities is provided on every bus.

Optimized Transport Network
Customize your shuttle bus route based on the proper route planning. Bringing the crowd to your doorstep in a seamless way of the transport network.
Occasions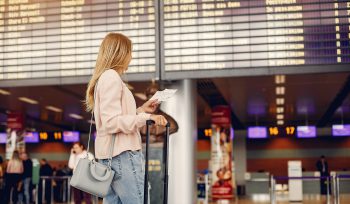 Airport Transfer
Rent a coach to enjoy the seamless transfer to and from airport.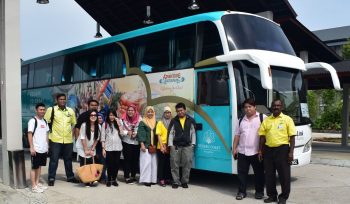 Company Trips
Help you out with the organisation of your next company trips.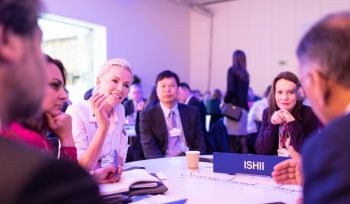 Conference Meetings
Professional and friendly team to quickly accommodate your request.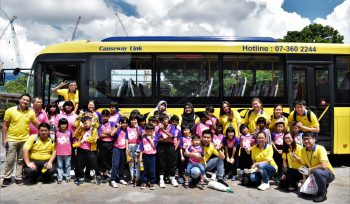 Community Outing
We have a bus for every group size to execute your journey.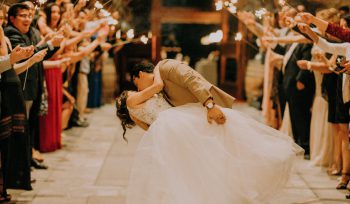 Weddings
Multiple pick-up locations and times for your guests to fufilled their needs.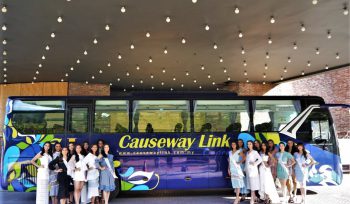 Day Trips
Customizable day trip, private driver and bus for you all day.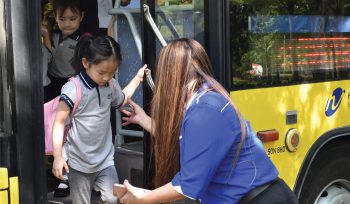 School Shuttle
School shuttle for tuition or schooling.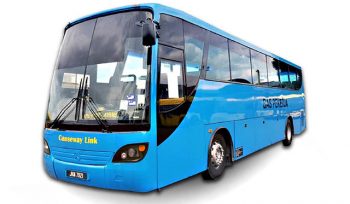 Factory Shuttle
Factory transport for workers daily travel.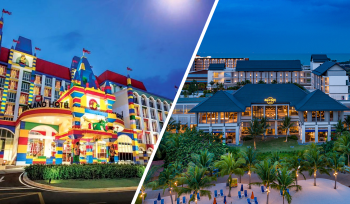 Hotel Shuttle
Shuttle service for the customer within your attraction area.
Past Projects
Despite the restriction order given to the public, we also assisted special request to help the needy one to cross the border from Singapore to Malaysia.
Johor's State Assemblyman for Stulang Andrew Chen had collaborated with us to provide a bus for all the pregnant women, old folks including children to go back to Malaysia for four times throughout the period of the Movement Control Order (MCO) in Malaysia that has started since March 18, 2020.
St John Ambulance organisations in Singapore and Malaysia including the Malaysian High Commission in Singapore has also assisted to make the travelling journey smooth for everyone.
As part of the social distancing rule, our operation team in Singapore ensure that the bus will only accommodate half of its passengers including a mandatory usage of face mask. This is a good initiative to control a possible spread of virus to the passengers throughout that journey.
More articles: