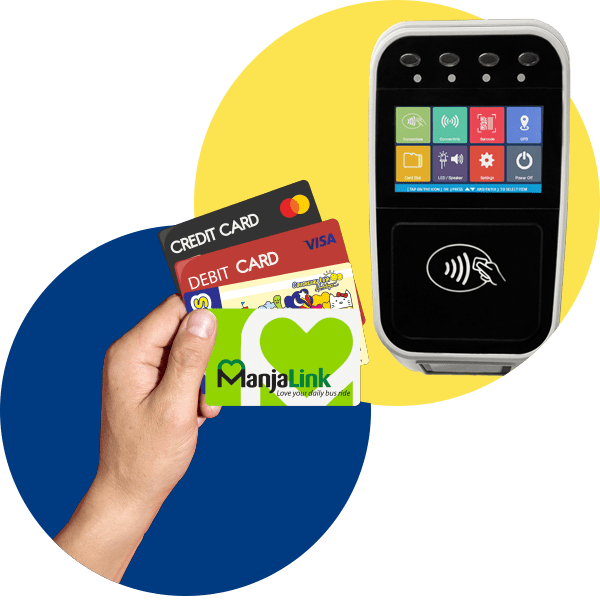 More and more nowadays are using cashless payments. With the growing convenience and availability of digital payment options in the market, going cashless has become an inevitable era not only in progressive countries but mostly in those busy smart cities like Singapore and other parts of Southeast Asia.
With the cashless solutions of Causeway Link, you can take our bus services without any hassle of preparing enough coins to board the bus, getting away from the stress of fumbling on two different currencies or even worrying about possible theft when carrying a large amount of money during your journey.
With this solution, travelers will enjoy a smooth cashless transaction by simply tapping your cashless card at our bus card reader machine and your bus fare will be instantly settled. Top- up transactions would not be a problem for you, we have an app, dedicated counters, and updated website to top up your cashless card.
To keep your bus ride hassle and worry-free. Get our cashless card now.
All About Travel Cashless
LUGO APP - Miss Universe Malaysia 2019
Causeway Link Cashless Payment Solution - ManjaLink
Causeway Link Accept Visa & Master Card
How to tap ManjaLink card on Causeway Link local routes?
Why Cashless Travel?

Fast, Easy and Convenient
Taking the bus is simple and convenient to all commuters. Just tap the cashless cards and board the bus.

Credits Are Protected
We secure your account. All credit value is secured even when the card is lost or stolen.

Get Your Rewards
Our cashless cards collaborate with other places of interest to provide better value and exclusive discounts to all our members.

Save Cost
Enjoy a lower fare rate discount up to 16%* by using our cashless card compared to cash transactions and redeem a monthly rebate up to 3% based on your monthly usage.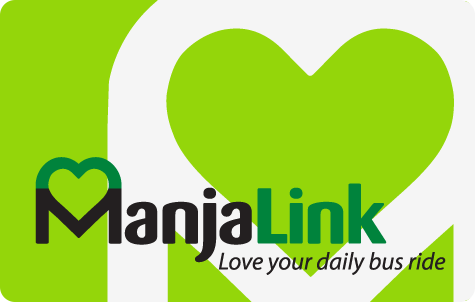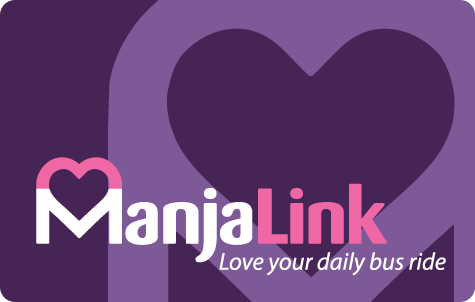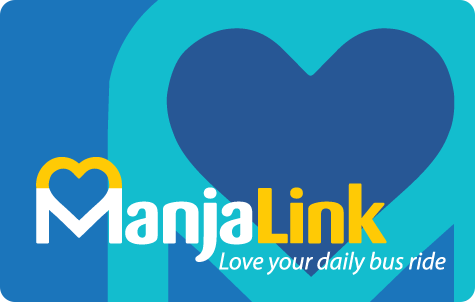 ManjaLink Card
A contactless smart card that stores travel credits for payments on Causeway Link Cross-border bus services, and some selected routes of Causeway Link in Johor Bahru. By registering your card online, you have the chance to enjoy the monthly reward program of ManjaLink.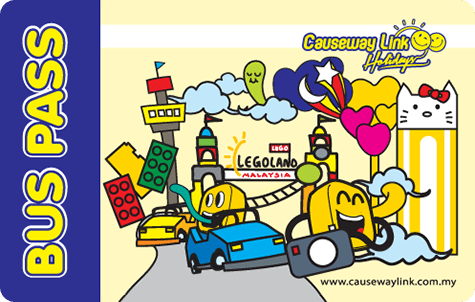 Bus Pass Card
Designed to use for either 2 days or 3 days unlimited ride on all Causeway Link Cross-border (Johor Bahru and Singapore) and Causeway Link Shopping and Leisure routes in Johor Bahru.

Master Card & Visa Card
To reduce holding different cards in your wallet, you can also using your Master Card or Visa Card payment for certain Causeway Link routes such as MV2, S1 and JPO1 to pay your bus fare.