Senai Airport Shuttle Service (AA1) provide reliable, fast and comfortable ride to and from Senai International Airport, Johor. It offers daily non-stop travelling between Airport and JB Sentral.
There is no better way to travel to airport so affordably and efficiently.
A one way bus fare is only RM8.00
Getting to Singapore from Senai International Airport
Board the AA1 Airport Bus to JB Sentral
From JB CIQ, board CW1 (to Kranji), CW2 (to Queen Street) or CW5 (to Newton Circus), Singapore.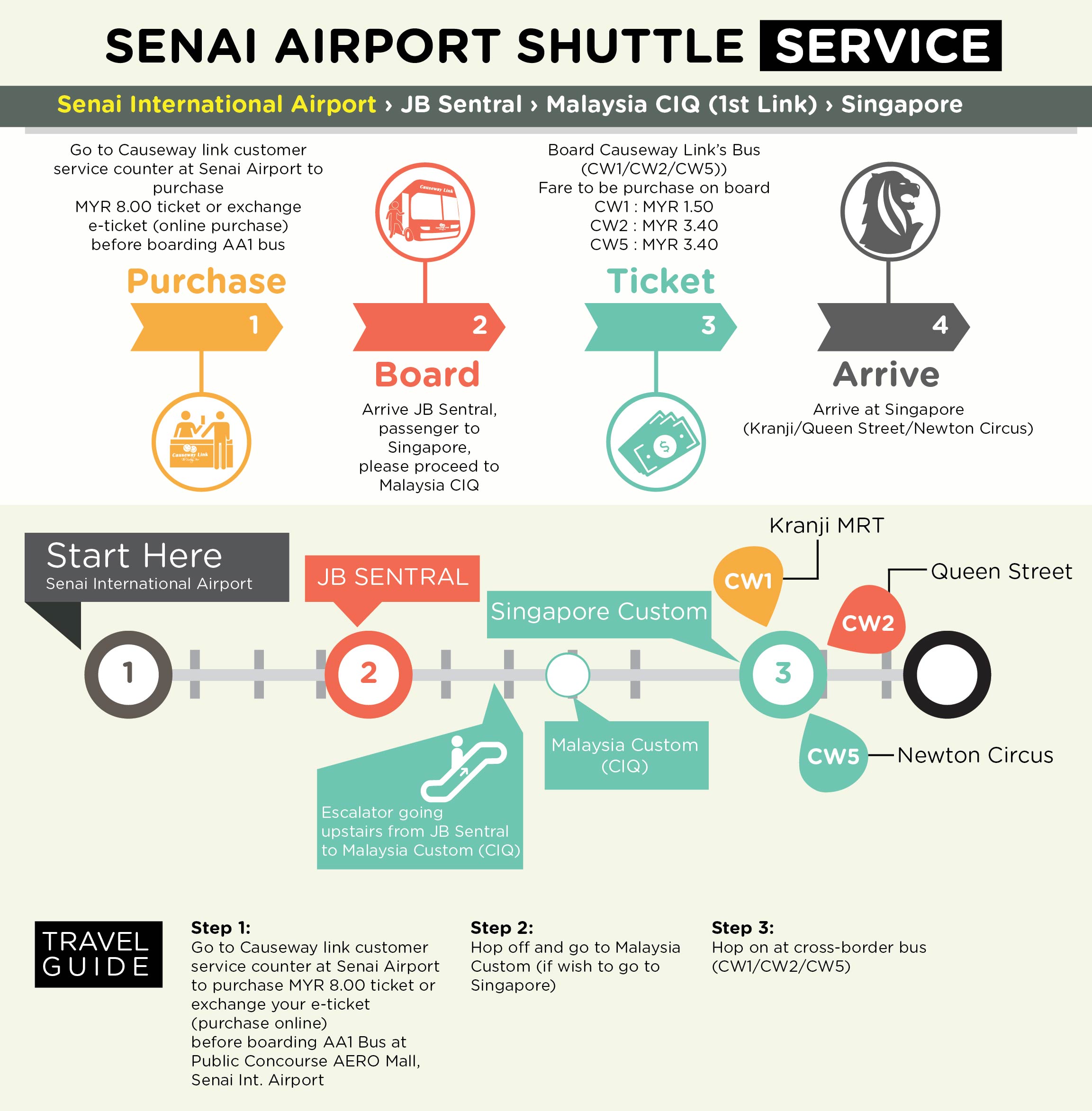 Getting to Senai International Airport from Singapore
Board cross-border bus (CW1 from Kranji, CW2 from Queen Street or CW5 from Newton Circus) and transit to AA1 Airport Bus at JB Sentral (there is an escalator going down from JB CIQ to JB Sentral).