myBASKonsesi Allows Unlimited Free Ride To Malaysians on All myBAS Johor Bahru Bus Services
Johor Bahru, Malaysia – In a transformative move that is set to redefine the way Malaysians access public transportation, myBAS Johor Bahru has launched the myBASKonsesi program, offering free rides on all myBAS Johor Bahru routes. This visionary initiative is not just about convenience; it's about inclusivity and ensuring that public transport is accessible to all members of society.
One of the primary goals of the myBASKonsesi program is to ensure that public transportation is accessible to every Malaysian citizen. To qualify for this program, the only requirement is Malaysian citizenship. However, the program is specifically designed to benefit three distinct groups: students below 18 years old, persons with disabilities, and senior citizens.
The Registering for myBASKonsesi is a straightforward process that can be done through either the LUGO app or in person at the counter. The key is to use your Malaysian IC for registration. Once registered, you must subscribe to the Pas Transit myBAS service to activate your myBASKonsesi benefits.
myBAS Johor Bahru understands the importance of convenience. To cater to a diverse range of passengers, the program offers three convenient options for utilizing the myBASKonsesi benefits: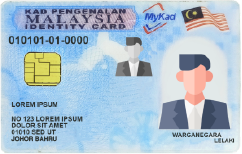 Option 1: Malaysian IC Card
The simplest method—just tap your Malaysian IC at the bus card reader machine before boarding any myBAS Johor Bahru bus. Be sure to register your IC at the counter to get started.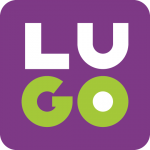 Option 2: LUGO App
For added safety and convenience, use the LUGO app to check in each time you ride the bus. This option not only eliminates the need to carry your IC but also helps prevent its misplacement.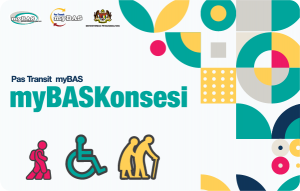 Option 3: myBASKonsesi Card
This is a dedicated card for the program which will be available at the counters, providing yet another hassle-free option. However, this card will be available on a first come first serve basis.
Meanwhile for regular Malaysian commuters within the age of 18 until 59 years old, the myBAS50 program is available. For a monthly fee of just RM50, users can enjoy unlimited rides using their IC and the LUGO app. This cost-effective solution is tailored to meet the needs of regular commuters, providing both affordability and convenience.
To facilitate registration, subscriptions, and inquiries, myBAS Johor Bahru has established counters at strategic locations, including Manjalink and Causeway Link counters at KSL, Gelang Patah Terminal, JB Sentral, Kulai Bus Terminal, Bukit Indah, and CIQ First Link.
For a comprehensive understanding of the myBASKonsesi program, including its terms and conditions, commuters interested are encouraged to visit the our myBAS Pas Transit Terms and Conditions. This valuable resource offers detailed information to ensure a seamless and enjoyable travel experience.