Keep the business running in The New Normal
Since the outbreak of COVID-19, people tend to establish a new lifestyle to adapt to the new normal especially in their social activities and purchasing behavior. The enforcement of social distancing, lockdowns, and other measures in response to the COVID-19 pandemic has led consumers to ramp up online shopping. More and more people have switched to online shopping just to avoid having close contact with others.
Kumpool Delivery – The cheapest and fastest same day delivery service in Johor Bahru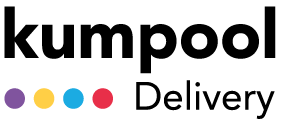 The emerging market in eCommerce has also contributed to the increased demand for express delivery, courier and shipping services, especially during the lockdown period. In April 2020, Handal Indah (also known as Causeway Link) saw this opportunity and launched their first same-day delivery service – Kumpool Delivery in Johor Bahru.
The service itself was launched right after the first Movement Control Order (MCO 1.0) implemented by the government, offering a new delivery solution to the SMEs in Johor Bahru during the lockdown. It is suitable for any kind of business entity or individual who wishes to get their items delivered within the Johor Bahru area.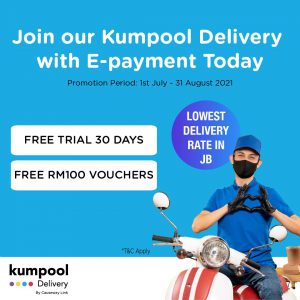 The types of items that can be delivered using Kumpool Delivery include but are not limited to foods, groceries, cake & pastries, flowers, fruits, parcels & documents, pet foods, and many more. With many years of experience in fleet management, Kumpool Delivery has quickly gained popularity among customers and merchants with its affordable and reliable service.
Kumpool Delivery first started its service in Taman Daya and Setia Indah area and has quickly expanded to over 20 "Taman" in Johor Bahru just within a year. Their target is to expand the service to the entire Johor Bahru in the next few months.
Our coverage in Johor Bahru
North

Taman Daya, Setia Indah, Mount Austin, Seri Austin, Adda Height, Bandar Dato Onn, Kangkar Tebrau, Pandan, Johor Jaya, Taman Eko Flora, Taman Desa Tebrau, Taman Molek, Taman Ponderosa

West

Taman Sutera, Taman Ungku Tun Aminah, Taman Perling, Taman University

Central

Kebun Teh, Kampung Melayu Majidee, Taman Abad, Taman Sentosa

East

coming soon…
ManjaStore – Latest online ordering platform with the lowest transaction fee

Ever since the first implementation of the Movement Control Order (MCO 1.0), many industries were affected during the lockdown period especially the food and beverage (F&B) industry. Restaurants are not allowed to dine in most of the time, and in order to survive they are forced to switch their business focus to food delivery. However, many restaurants are facing the dilemma of high commission charges on other food delivery platforms.
In July of the same year, Handal Indah sees this opportunity and launched a new online ordering platform called ManjaStore. It is an online ordering platform that emphasizes community shopping with a relatively low transaction fee. It focuses on helping the local merchants to shift their existing business model from offline to online with minimal effort and cost. Compared to the high transaction fee from the other online ordering platforms, the starting transaction fee for ManjaStore is just as low as 0%. As to support the local businesses, the platform is also offering free delivery for any purchase from the merchant within the community.
It is worth mentioning that all the delivery for ManjaStore is handled by Kumpool Delivery, and this has largely guaranteed the quality and reliability of the delivery service. When it comes to pricing policy, the sellers will have the absolute freedom to set the price for their products listed on ManjaStore. With this, sellers will be able to adjust their pricing to match with the corresponding promotions and attract more sales.
Free 1-month Trial (Risk-Free) for New Merchant
Kumpool Delivery provides the most competitive rates and least investment for local businesses, with just RM3.50 you can get your item delivered within hours and without any hidden charges.
Currently, we are running a free 1-month trial promotion for all the new joiners, all the delivery fees will be charged under membership pricing during the trial period. New promotional packages will be launched to cater to the needs of the market from time to time. Merchants are encouraged to try out the services as much as they could during the trial period and subscribe to the service if they are satisfied with it after the trial ends.
When it comes to the subscription plan, there are a variety of business plans to start from for both Kumpool Delivery and ManjaStore. There are a total of 6 different plans to choose from, merchants can decide which plan to go for according to their business needs and budget.
If you are not sure how to digitize your business or where to start from, our professional team is always ready to provide you with a free consultation in this regard. Your online store can be set up and ready to go in just a few days.
Visit http://kumpool.com.my/delivery.php and https://www.manja.my/ to learn more about Kumpool Delivery and ManjaStore.