Johor Bahru Sentral Bus Station or commonly known as JB Sentral Bus Station is situated in Jalan Jim Quee just beside Johor Bahru City Square and Komtar Johor Bahru (Komtar JBCC). This station is also beside the CIQ First Link (otherwise known as JB Customs) that assist travellers entering and existing Malaysia via the Woodland Checkpoint in Singapore.
JB Sentral bus terminal plays a vital role to the commuters because it allows them to enjoy an easy access to public transportation that links to other parts of Johor.
This terminal has started its operation somewhere in 2010 catering to local bus services of Causeway Link and other public transport operators in Johor Bahru and Singapore.
What are the Causeway Link buses that goes to this terminal?
How to buy Causeway Link tickets at this station?
For any purchase of bus tickets from the above Causeway Link routes, you can directly pay your bus fare to the bus fare box of each except for Causeway Link AA1 bus services.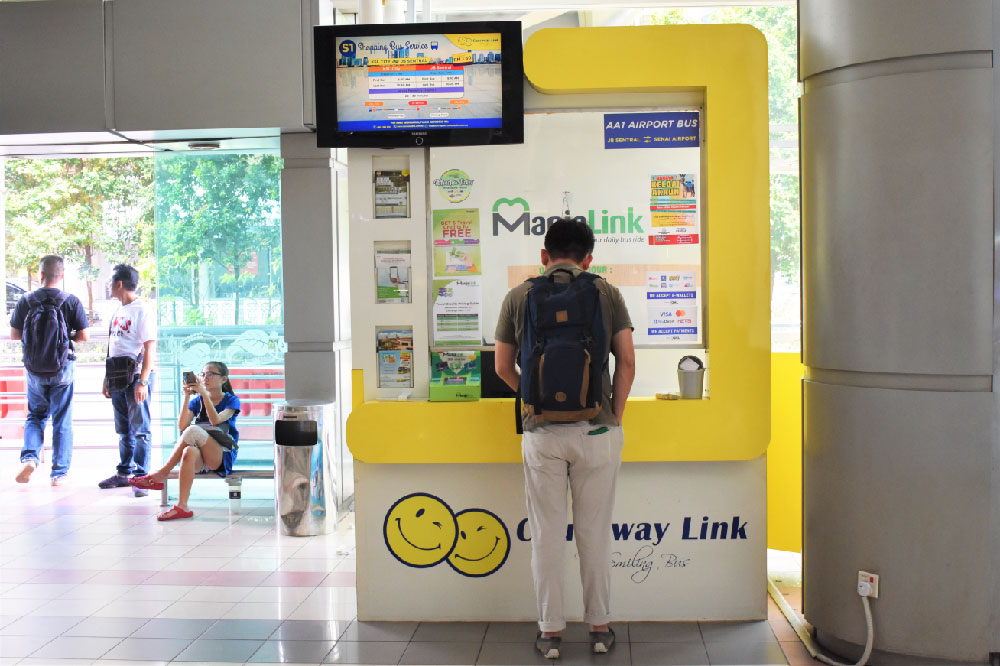 For passengers taking the Causeway Link AA1 and JDX bus services, you are highly advised to buy your ticket online or at the ManjaLink counter at JB Sentral (beside the escalator going up to the link bridge of CIQ complex and KOMTAR JBCC).
Other mode of payment for selected Causeway Link routes can either be through ManjaLink Card, Travel Bus Pass, or credit card.
How can I know the Causeway Link bus schedule that goes Singapore and other parts of Johor Bahru?
Aside from the Causeway Link website, Some Causeway Link bus information is now available in LUGO app. LUGO is a digital assistant that helps commuters detect the estimated bus arrival time and estimated bus fare to guide the commuters.
This App also has a convenient feature/ function to top-up ManjaLink cards online and its available on both Android and iOS version.
What are the top 3 interesting places we can see nearby this station?
Travellers normally visit Johor Bahru via bus services with three main reasons from Singapore or any other parts of Malaysia. These includes shopping, food exploration, and beauty and wellness trips.
a. Shopping trip
Johor Bahru has a lot of shopping malls to offer and JB Sentral Bus Terminal is nearby to some of the most visited shopping malls in JB. These includes City Square Mall JB, Komtar JBCC, R&F Mall, KSL City Mall, The Mall Mid Valley South Key, Plaza Pelangi, Holiday Plaza, Paradigm Mall JB, and Aeon Tebrau.
With the availability of these shopping malls, one will enjoy a wide range of selection of brand from retails, F&B, clothes and apparels, accessories, and many more.
b. Food Exploration
Coming together and sharing a meal in Johor Bahru is common to Singaporeans and locals. JB has a lot of famous authentic Malaysian cuisines and fusion foods to offer for food hunters out there. These good foods can be found in restaurants, food stalls, kopitiams not only in shopping malls but also to nearby hawker centres nearby the JB Sentral bus station.
One of the famous place being visited in the city is the Pasar Malam that is happening every Mondays alongside the Shopping Mall of KSL area. A lot of food here to select from.
The city centre itself has a lot of old and popular food places around Jalan Tan Hiok Nee. This place is about 5-10 minutes' walk from JBCC and City Square.
Hawker centres are also available everywhere that serves various types of Malaysia cuisines such as Johor laksa, nasi lemak, char kway teow, dumplings, satay, hakka noodles, curry mee, rojak, bean curd, mee hoon kueh, chee cheong fun, carrot cake, claypot rice, murtabak, traditional kuihs and many more.
c. Beauty and Wellness
Because of the exchange rate between Malaysia and Singapore currency, Singaporean usually come over to JB anytime of the year because of various appointments for haircuts, nail polishing, body massage, eyebrow trimming, facial cleaning etc.
There are a lot of recommendable beauty and wellness shops nearby JB Sentral. For massage, tourist usually goes around the city or even to some of those popular beauty salons inside the three shopping malls next to the JB customs. There are also small reflexology centres outside the shopping mall of KSL for you to try out.
For wellness like haircut, rebonding, nail polishing, facial etc, there are various centres inside R&F Mall, KSL, and also to City Square JB and Komtar JBCC.
Source Link:
https://landtransportguru.net/jb-sentral-bus-terminal/
https://www.easybook.com/en-my/bus/terminal/jb-larkin-bus-terminal