Handal Indah To Support Kumpool Kasturi In Its Operation in Melaka
15th September 2023: YAB Datuk Seri Utama Malacca Chief Minister Ab Rauf bin Yusof officially launched Kumpool in Melaka, in partnership with Handal Indah Sdn Bhd (HISB) and Panorama Melaka Sdn Bhd (PMSB).
The event marked a significant milestone in the transportation landscape of Melaka, and Ms. Lim Chern Fang, Deputy Executive Director of Handal Indah Group of Companies, accompanied YAB Yusof in this historic moment together with various representatives from Panorama Melaka and Kumpool Sdn Bhd (KSB).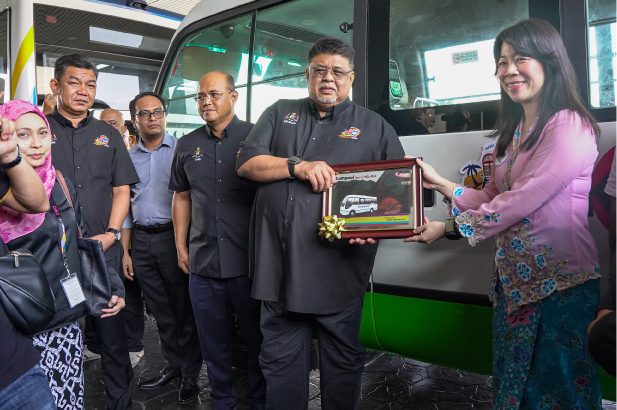 Handal Indah will be the main service provider for the fleet operation of Kumpool in Melaka which will be named as Kumpool Kasturi. The management of the routing and zoning will also be handled by Handal Indah with a strategic partnership with Panorama Melaka.
According to Mr. Mohd Riduan Salleh, the Overall Lead for Kumpool Melaka Operation, "One of the standout features of Kumpool is its commitment to affordability. Market research reveals that passengers can save up to 50% on their transport fare when using Kumpool compared to other e-hailing services, regardless of whether they travel during peak or non-peak hours."
"During peak hours, passengers can save up to 80%, as Kumpool aims to provide a cost-effective alternative in contrast to other providers who typically impose higher rates during these times". Usually for other on demand and e-hailing service providers, their transport fare often increase to more than 80% unlike for Kumpool, we standardized out basic rate of RM1 on our rides with additional RM0.60 per kilometre which is more affordable compared to other on-demand and e-hailing services regardless of peak and non-peak hours." Mr Riduan also added.
Kumpool recognizes the diverse needs of its user base and, therefore, offers compatibility with both Android and iOS devices, making it accessible to a wide range of users.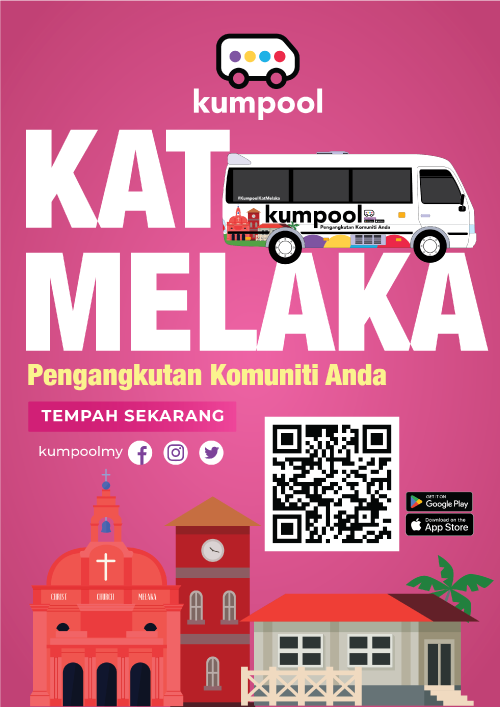 Operating under the tagline "Kumpool Pengangkutan Komuniti Anda," Kumpool in Melaka will primarily function as an on-demand basis, serving as a feeder service to connect passengers to main trunk routes within designated zones assigned by the Agensi Penagangkutan Awam Darat (APAD). This innovative approach aims to cater to the transport needs of the local community efficiently.