Handal Indah Enters into MoU Signing with PETRONAS and Gentari Green Mobility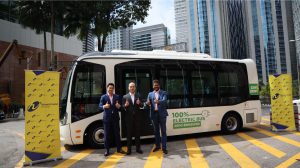 Kuala Lumpur: Handal Indah Sdn Bhd through the representation of Mr Lim Chern Chuen, Executive Director of Handal Indah Group of Companies entered into tripartite Memorandum of Understanding (MoU) with key industry players namely Gentari Green Mobility Sdn Bhd and PETRONAS Dagangan Berhad (PDB) in move towards clean energy in the green mobility space.
Through this MoU, three PETRONAS stations in Johor will be installed with DC fast EV chargers to provide opportunity charging for Handal Indah's electric buses serving the route, as well as to the public. These pilot runs will provide PDB with better insights, before scaling the solution into a viable business for PDB.
"We are really excited for this partnership. These new developments will help us to explore new trends and opportunities for growth in the automotive sector, particularly in terms of electrification of mobility and primarily focusing on vehicle-based mobility solutions with a wide range of fleet management services," said by Mr Chuen.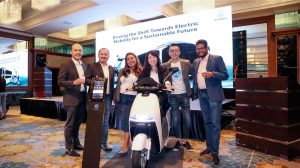 With HISB's aim of going green, this direction has needed a great intermediate step in line with the company's effort to reduce carbon footprints.   With green technology, automation and electrification (with smart EV) is the future of what transport operations is about. Electrification and automation will be the next stage of transformation when we will automate the way fleet are managed.
Related Links: