Let's Go Cashless
With this solution, travelers will enjoy a smooth cashless transaction by simply tapping your cashless card at our bus card reader machine and your bus fare will be instantly settled. Top-up transactions would not be a problem for you, we have an app, dedicated counters, and online top-up to top up your cashless card.
We also have ManjaPay as an additional cashless payment option for our buses by using your smartphones.
To keep your bus ride hassle and worry-free, use any of our cashless payment options now.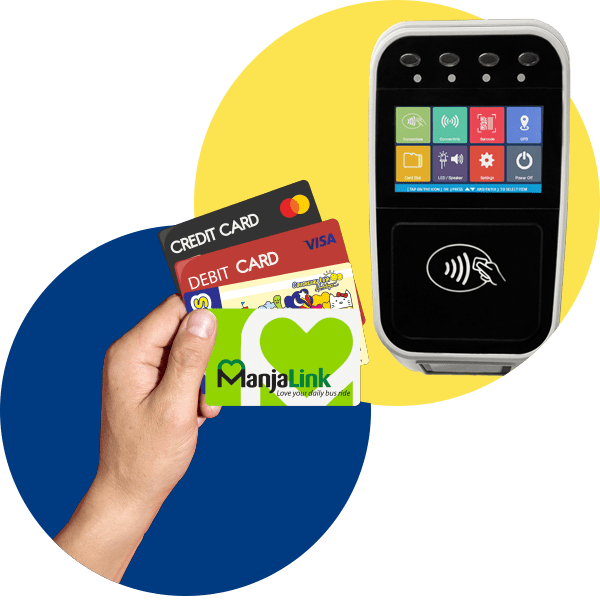 Why Cashless Travel?

Fast, Easy and Convenient
Taking the bus is simple and convenient to all commuters. Just tap the cashless cards and board the bus.

Credits Are Protected
We secure your account. All credit value is secured even when the card is lost or stolen.

Get Your Rewards
Our cashless cards collaborate with other places of interest to provide better value and exclusive discounts to all our members.

Save Cost
Enjoy a lower fare rate discount up to 16%* by using our cashless card compared to cash transactions and redeem a monthly rebate up to 3% based on your monthly usage.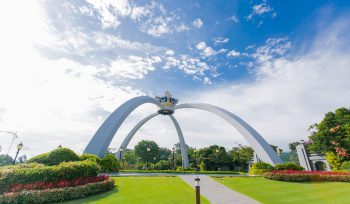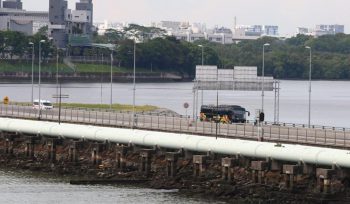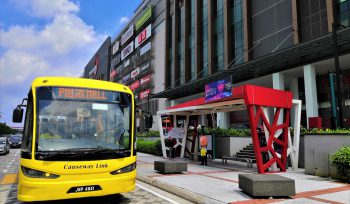 ManjaPay & ManjaLink Registration
A verification code will be send to your registered email
Click on the link from your mail box to verify the ManjaLink account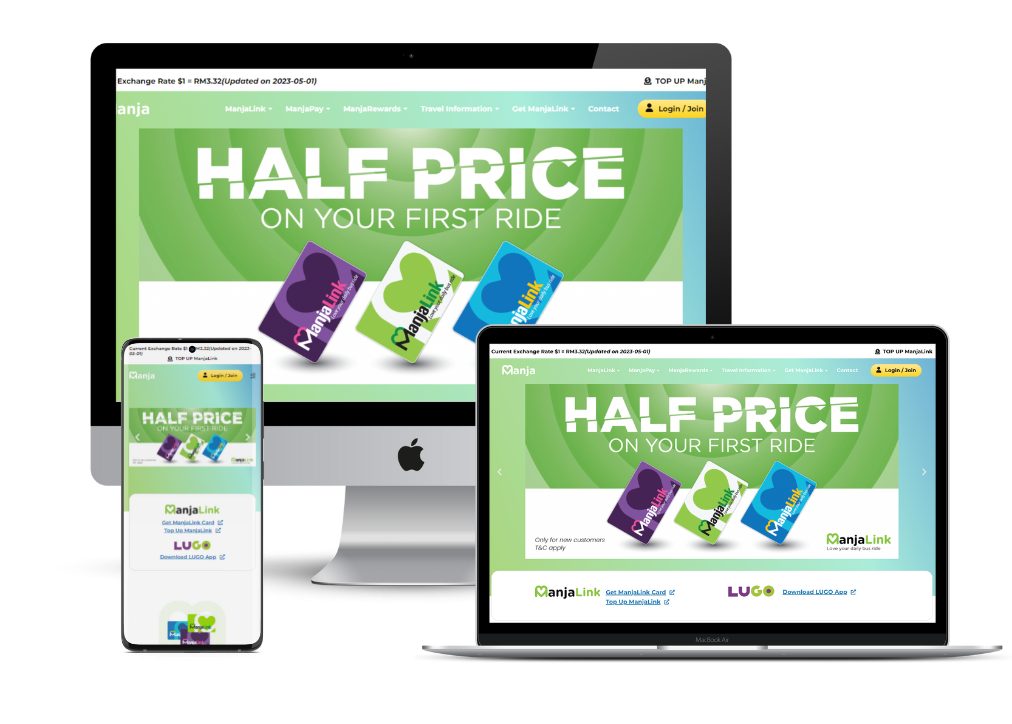 Connect to Smart Services Around You
✔️ LUGO bot shows the latest bus arrival times near you
✔️ Connect to free WiFi on cross-border buses with Causeway Link bot
✔️ Let Manja bot help you with contactless payment needs via ManjaPay and ManjaLink
All About Travel Cashless
Causeway Link Cashless Payment Solution - ManjaLink