Travel Bus Pass Terms & Conditions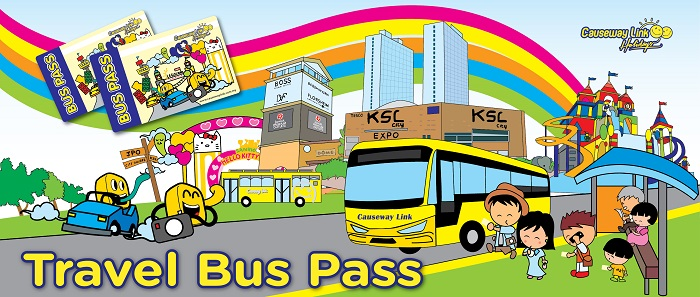 TERMS AND CONDITIONS
1. JB Tourist Bus Pass duration: Two (2) and three (3) consecutive days from the first tap.
2. Replacement and/or extension of expired Bus Pass is not permitted.
3. One JB Tourist Bus Pass is valid for one pax.
4. To avail free bus pass, ADD ON MUST be selected at the same time during the purchase of
 LEGOLAND, Sanrio Hello Kitty Town and/or any other Causeway Link Holidays Tours & Pacakges.
5. If JB Tourist Bus Pass is found wet/damaged, exchange can be made only during payment. If
 JB Tourist Bus Pass has already been purchased/is already in use and gets wet/damaged
 thereafter, no exchange for a new card can be made.
6. Bus Pass is non-refundable & non-exchangeable for cash or other products.
7. The company reserves the right to cancel, change and/or refund all purchases made; any
 decision made by the company in this regard is considered final and binding.
8. It is the customers' responsibility to ensure necessary permits and travel documents are
 valid. The company will not be liable for any consequences arising out of customers not
 fulfilling the aforementioned requirements.
9. Bus Pass Package follows the specified Terms and Conditions in the shopping vouchers.
10. Bus Pass holder can redeem *SAVING PASSPORT (complimentary saving vouchers) to shop at
 any participating stores at Johor Premium Outlets.
11. JB tourist Bus Pass has to be utilized within six (6) months upon purchase.