Important information: Reschedule and refund for Causeway Link Express due to Movement Control Order
How to redeem your refund voucher?
Latest update on 27 April,2020 10:00(UTC+8)
In response to the ending of the Movement Control Order (MC), our Causeway Link refund voucher can be used on our platform.
With the shifting of our support system, the original refund vouchers issued to you before will no longer be accepted on our new booking platform. Thus, for the passenger who wishes to redeem the voucher, please follow the below steps:
Step 1: Please attach your original refund voucher email and send email to feedback@causewaylink.com.my
Step 2: Wait for 3-5 working days, and our team will reply to you with a new refund voucher code
Step 3: Voucher codes are only accepted at www.causewaylink.com
FAQ on the Reschedule and refund for Causeway Link Express
In regards to the announcement of Malaysian Prime Minister on the pandemic COVID-19, a travel restrictions has been ordered and one of them is the restriction for all Malaysians to travel overseas as well as the banning on all tourist to enter the country.
This said order will take effect from from 18th March, 2020 until 12nd May, 2020 to help reduce the confirmed cases of COVID19 in the country.
Hence, Causeway Link wished to inform the public to stay at home if they are not required to travel.  We continuously work with the authorities to update you as and when necessary.
If you are one of our passengers who booked the ticket within the period of 18th March, 2020 until 12nd May, 2020, please refer to the below frequently asked questions:
Add on attraction ticket refund
Tickets purchased from us have a validity of 6 months. However, if the visiting date falls within the temporary closure period (Wednesday, 18th March until Tuesday, 12nd May, 2020), you are entitled for full refund. Please send your request of cancellation with required ticket number/e-ticket through our
customer support team
. We seek your understanding as our team is working through an unprecedented number of reschedules and reissuance of tickets will be attended to as soon as possible. Please refer to the sample below: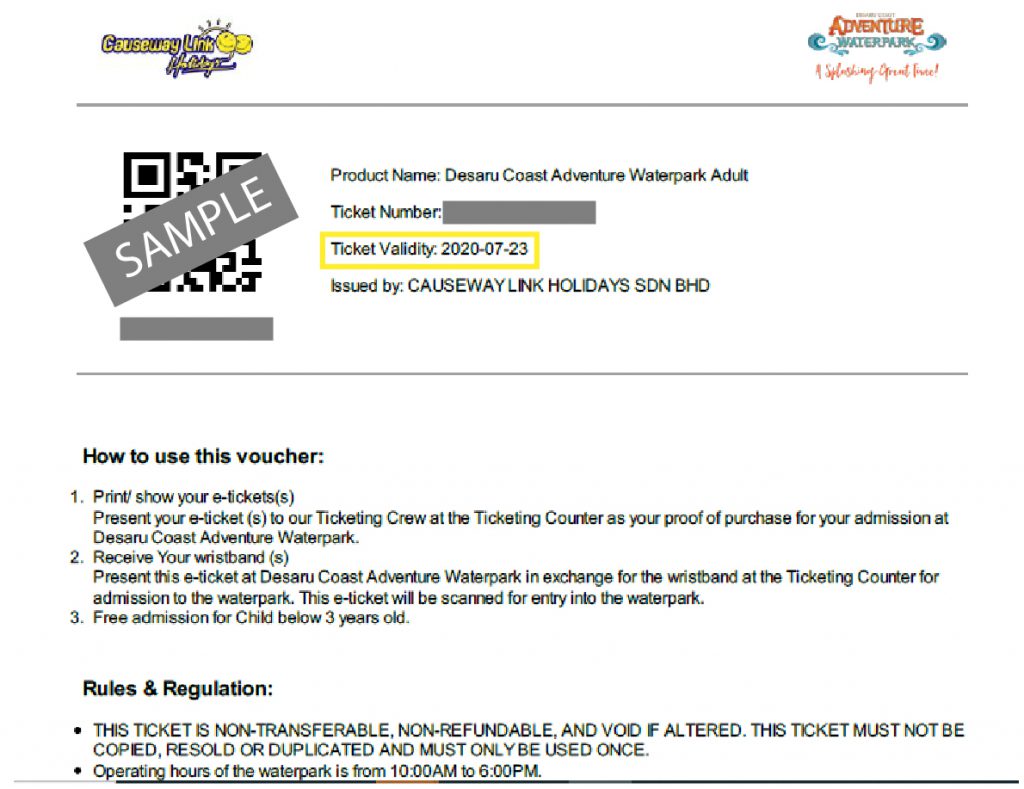 Movement Control Order - Travel Restrictions to Singapore
All Causeway Link Singapore Express Bus Services will be cancelled due to the Movement Control Order. All cancelled trip has been posted at our website and Facebook page. For any inquiries, please send your feedback to customer support.